What Would You Like to Accomplish in San Francisco Real Estate?
Kevin+Jonathan: Partners in Business and Life
Who are Kevin Ho, Jonathan McNarry, and Raffi McNarry-Ho?
Apart from being your agents, we are partners in life and in business. One of us is from Iowa, the other is from the UK. One has been an ICU nurse, respiratory therapist and paramedic among more. The other, an attorney, mediator and reporter who grew up in the family's Chinese restaurant. (We'll let you guess who did what). But in addition to being licensed real estate professionals, we're dog dads to Mr. Raffi, a former Guide Dog for the Blind dog from Marin County, we've been renters who are now San Francisco homeowners in who did that massive down-to-the-studs, dream home renovation. We know and live our craft deeply every day and are very happy and excited to continue growing our business, client base and community involvement.
Greetings! We're Kevin Ho and Jonathan McNarry, a dynamic duo of San Francisco real estate. We're not your run-of-the-mill real estate agents; we're top producers with Vanguard Properties, the largest locally owned luxury brokerage with deep ties to development and the LGBT+ community in San Francisco and the Bay Area.
In both life and business, we're partners, proud San Francisco homeowners (having bought our house at a garage sale), and devoted dog dads to our trusty black lab, Raffi McNarry-Ho (a career change Guide Dog for the Blind dog).
Our expertise spans the spectrum, working with both buyers and sellers, first-timers to old-timers andeveryone one in between. We're genuinely passionate about our work, and our track record speaks for itself with nearly half a billion dollars' worth of real estate sales (and growing) landing us firmly in the top 50 San Francisco agents.
We are known for our energy, friendly nature, depth of knowledge which have helped up build our business, client base and reputation. Without our clients, we would not be here. See how that core value translates to what we will do for you.
Here is what we think sets us apart and what we are known for:
We are very friendly and become close with our clients getting to know them and the process better each time. We are also have very strong ties and relationships with our agent community in San Francisco and beyond. We are all, after all, repeat actors in the market.
We are known our YouTube channel, website and extensive PDF guides.

That Raffi is an integral part of our business

Comprehensive and considered advice based on data, intuition and observation for a given property, set of circumstances at all different periods and stages of life.
Incredibly thorough property disclosure documentation that is organized, approachable and informative while also giving would-be buyers larger lessons and advice about the property and marketplace.
Great knowledge of home functionality, systems and improvements.
Superior property presentation with signage, video, social media presence, but always with fresh-cut flowers whenever possible. Details matter.
Design skills and for being light mavens with fixtures and finishes for properties our clients buy and sell.
That's enough from us now. Take some time to explore the site we've been working on for the past 13+ years. There is a lot of content here and some things have changed since they were first written and posted. If you have questions and want to take that next step we are here for you.
Thank you for coming by
Kevin, Jonathan and Raffi McNarry-Ho
Fall-Winter 2023
PROOF IN THE PUDDING
Why Folks Pick Kevin
+

Jonathan

There are a number of reasons of why so many successful folks have hired Kevin+ Jonathan to buy and sell their properties in San Francisco. From dedication, experience, reputation, skill, expertise, trustworthiness, competence, knowledge, and loyalty among more. Here is just some of what we do:
Informed buying — knowledge of market conditions, neighborhoods, inventory types, potential pitfalls, possibilities and perspective with heart, empathy and warmth.
Maximizing sale prices by focusing on preparation, presentation, marketing and understanding trends, maintaining great relationships while managing risk.
Confidence earned — what we've listed and sold in one place (and some context) See what we have on the market now and recently.
Ever dynamic and highly valued, San Francisco's housing market required constant attention and analysis, which is what we do every day.
Knowledge is at the Root of What We Do For Our Clients

— So Let's Get to Know Each Other...

This is some pretty intense life-altering business you have embarked upon. This is why you need to well-experienced, never-afraid-to-tell-you-what-they-think perspective that can come from two successful real estate professionals and their dog (who has been to so many closings that would put many agents to shame).

Let's go over a quick overview of our core team members:
Kevin
Lawyer. Realtor. Trained Mediator. Former Reporter. Homeowner. Co-Dog Dad.
After finding their house at a garage sale, oversaw an 11-month full renovation of it; still tinkers around the house to perfect it.
Native Iowan, San Franciscan since 2004 via Berkeley, London, Oxford and St. Louis.
Cantonese ability
Design abilities (see this site, graphics, etc)
The chatty one with the vision thing.
BA, MA, JD
415.297.7462
Jonathan
Realtor. Notary Public. ICU/Critical Care Nurse. Respiratory Therapist/EMT, Paramedic. Banking. Real Estate Development. Homeowner. Co-Dog Dad.
Top producer, who supported and endured that 11-month SF home reno and subsequent fine-tuning that still goes on to this day.
Native Briton, San Franciscan since 2008 via Atlanta, Brighton and Belfast.
The direct one who is always watching out for us, our clients and market changes.
BSN
415.215.4393
Raffi
Real Estate Dog Extraordinaire. Conversation Starter. Listing, Calendar and Video Model. An Actual Dog.
Now enjoying the many spaces in the renovated home with yard perfect for playing catch and catching some sun.
Marin County Native (Guide Dogs for the Blind, San Rafael), San Franciscan since 2010.
The handsome, super soft and furry, four-legged one who is always watching out for comfort and treats.
Sorry, Raffi does not email, but you can see his work here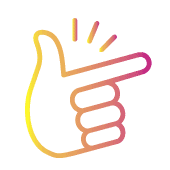 You
Buyer. Seller. First-timer. Seasoned Consumer of Real Estate. Natives. New-to-the-City. Transplants. Singles. Friends. More-than-Friends. Families. Companies. Trusts. Trustees. Developers. Owner-Occupiers. Portfolio Builders/Managers.
Our clients come from all walks to life with a variety of professionals, circumstances, and experience.
We've created a helpful form that can let you tell us more about yourself and what your needs are; you can tell us as much or as little as you want. Access it here.
What Better Buying Means
It's hard to summarize what services our clients get from us as our approach is wide-ranging, comprehensive and committed. Not many agents we know of delve as deeply as we do while making it as seamless as possible. This necessarily means that there's more than meets the eye.
We know that buying a home is something that's life-changing for sure. That's why we're here to help you get to there from, well, here.
The there could be a condominium, single-family home, TIC, mansion, mini-mansion, two-, three-, or four-unit building. It can be a starter home, forever home or just a pied-à-terre or even a vacant parcel. Our buyer clients know they're working with approachable, continually engaged and authoritative top-producing professionals who are accompanied by a happy, mellow and friendly big black dog named Raffi who will guide is along too.
Our track record is evidence that we know how to win and deliver the outcomes that impact our clients' lives in the most positive ways possible. We use a smarter, more-detailed approach to help our clients win — even if they're not the highest offer, they're many times the best offer that gets accepted (being the highest does help too).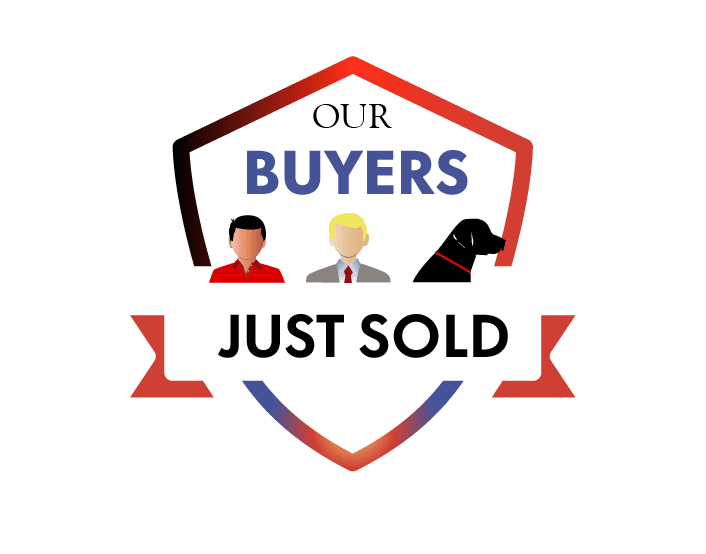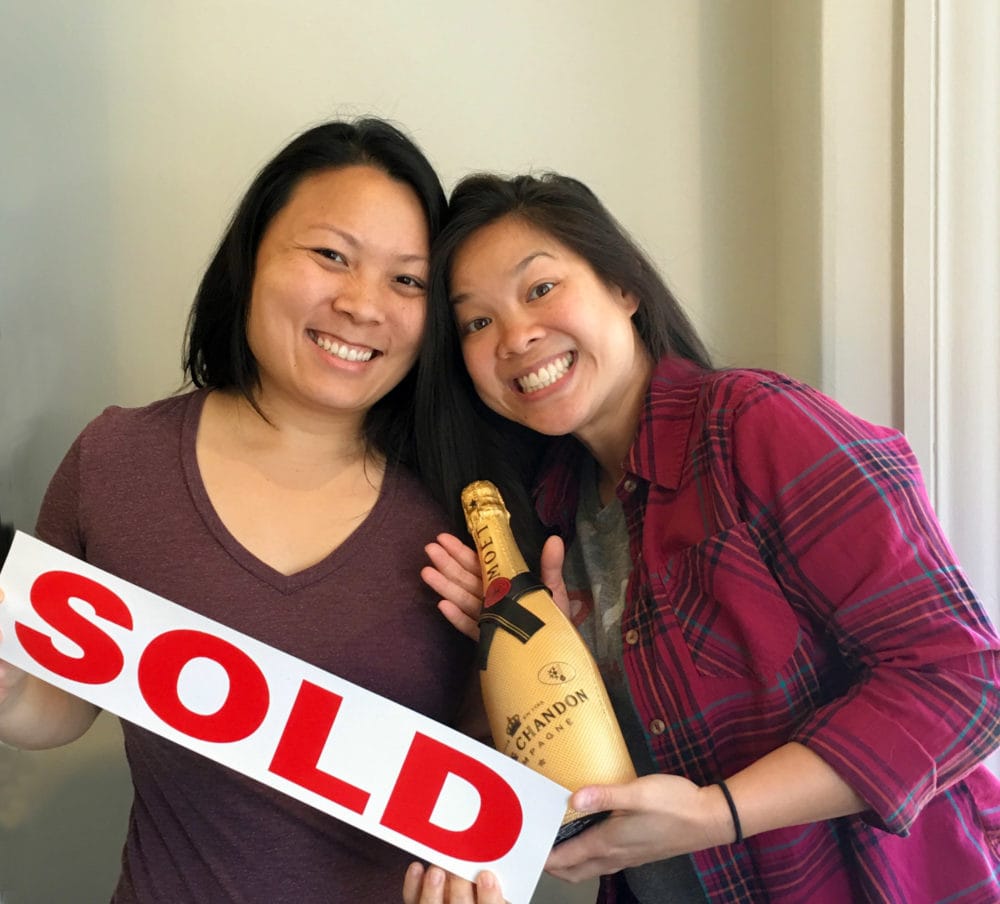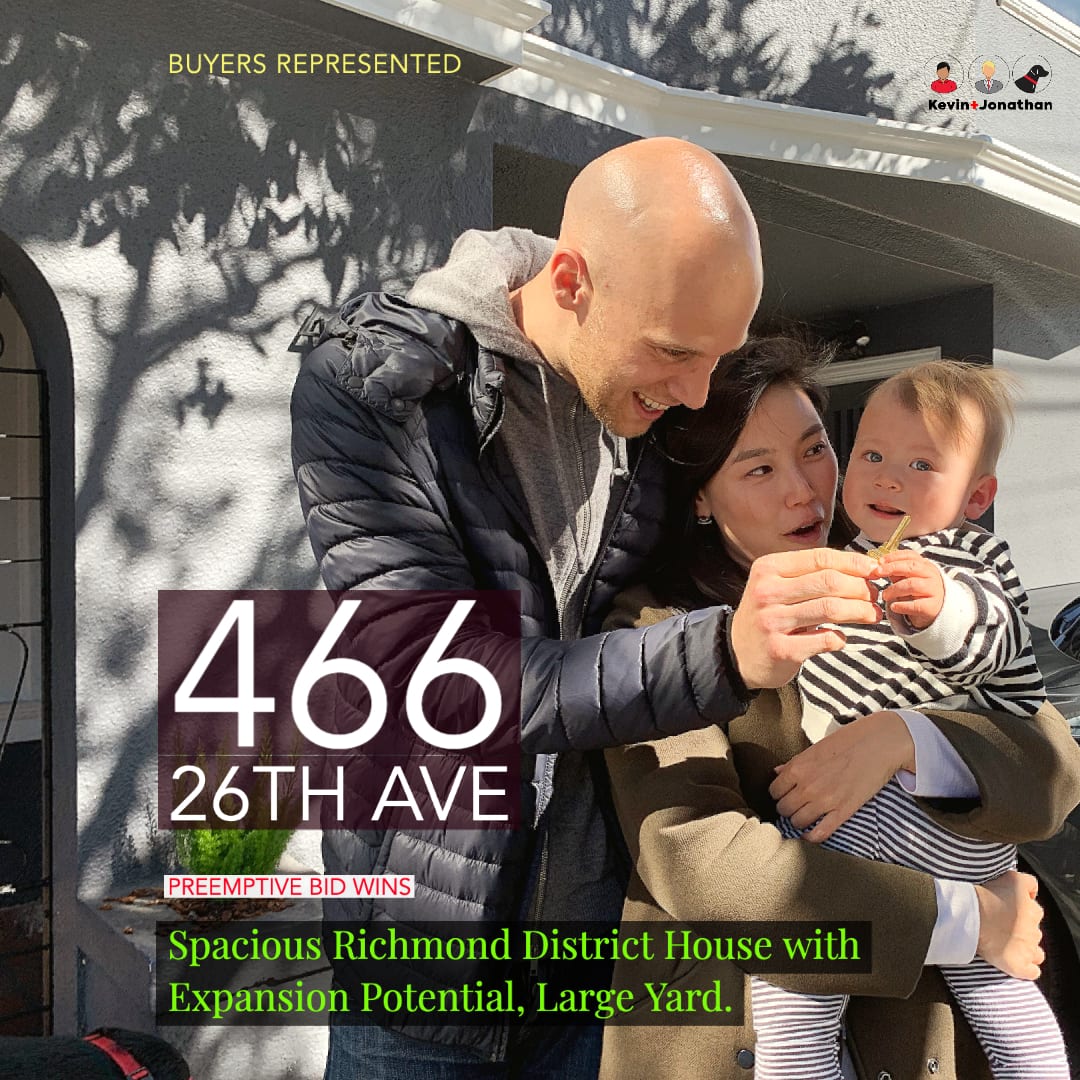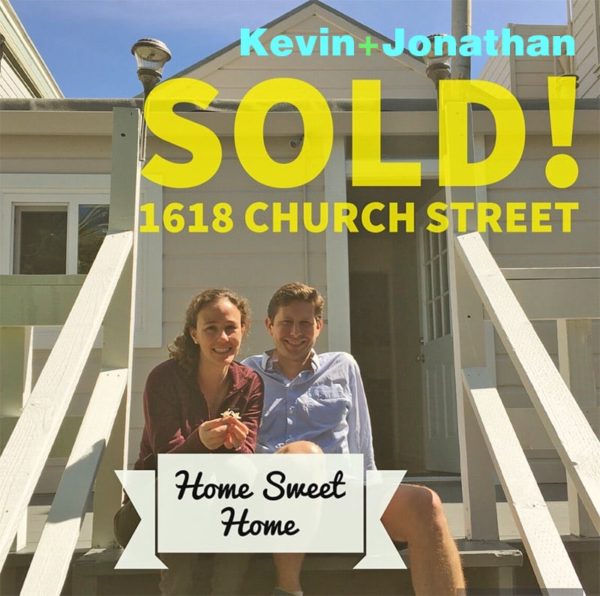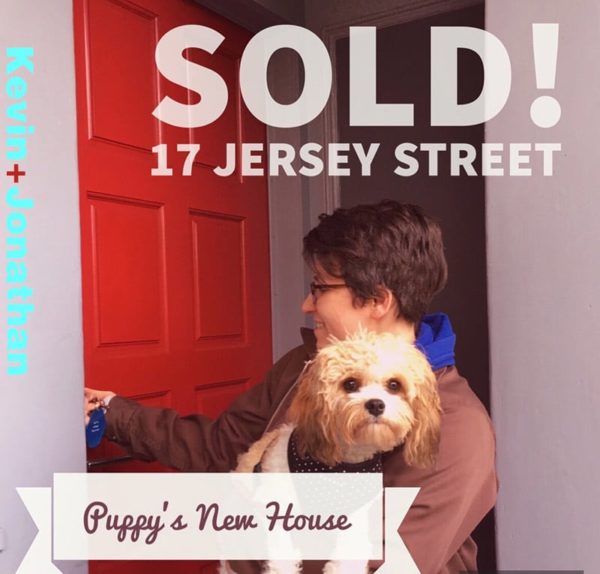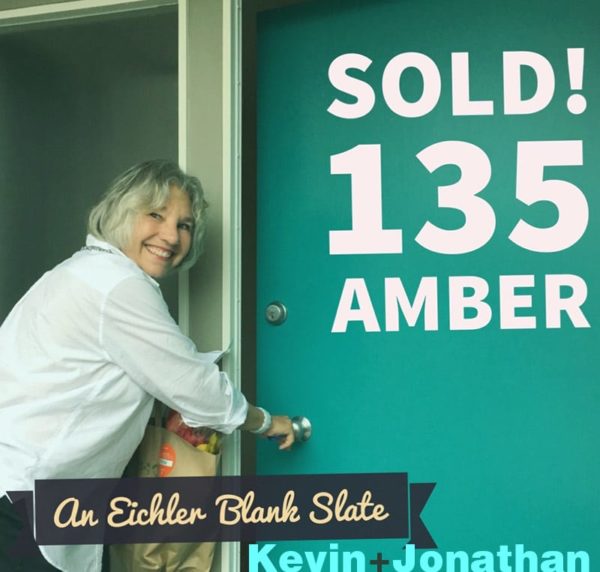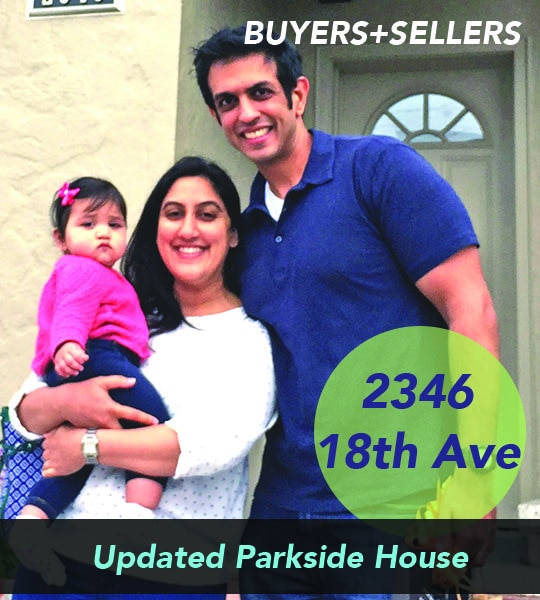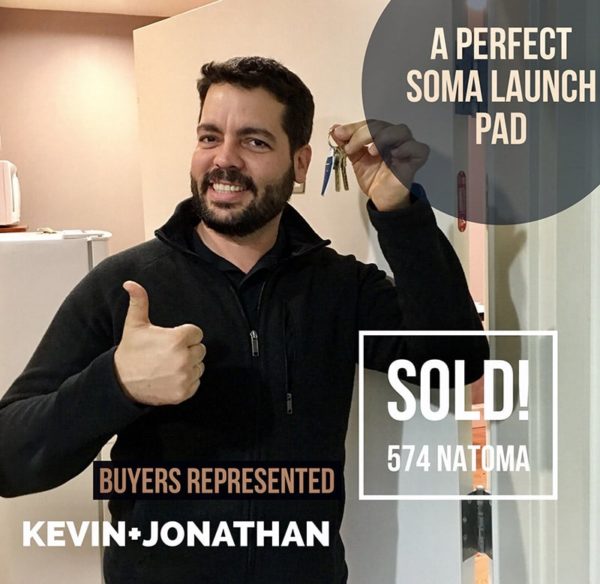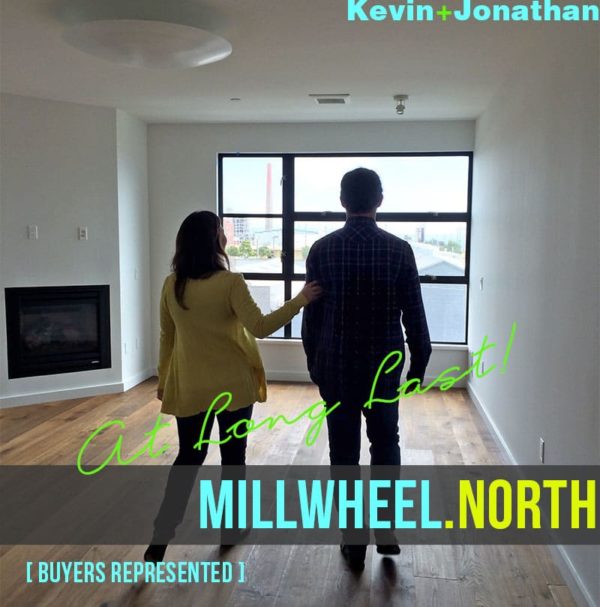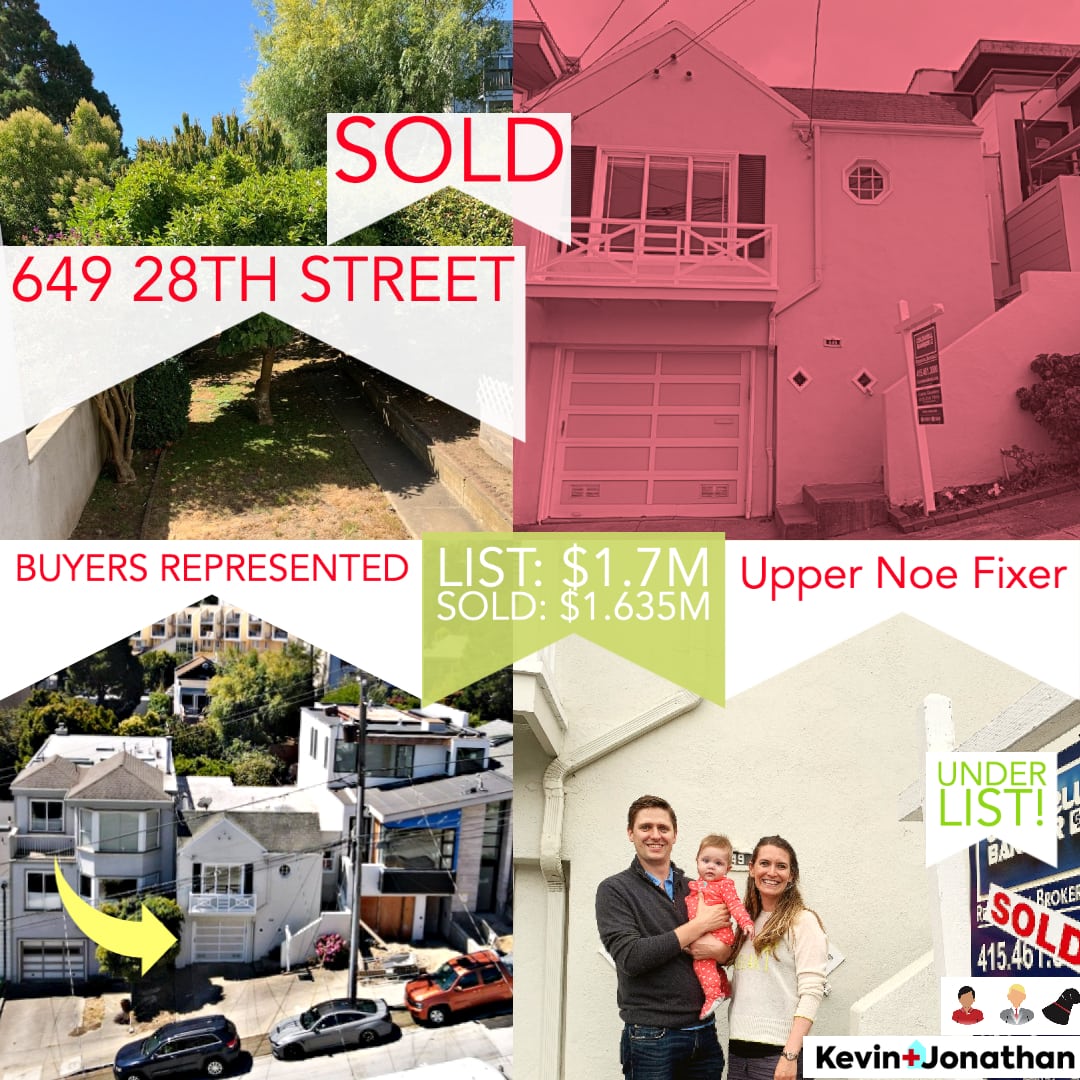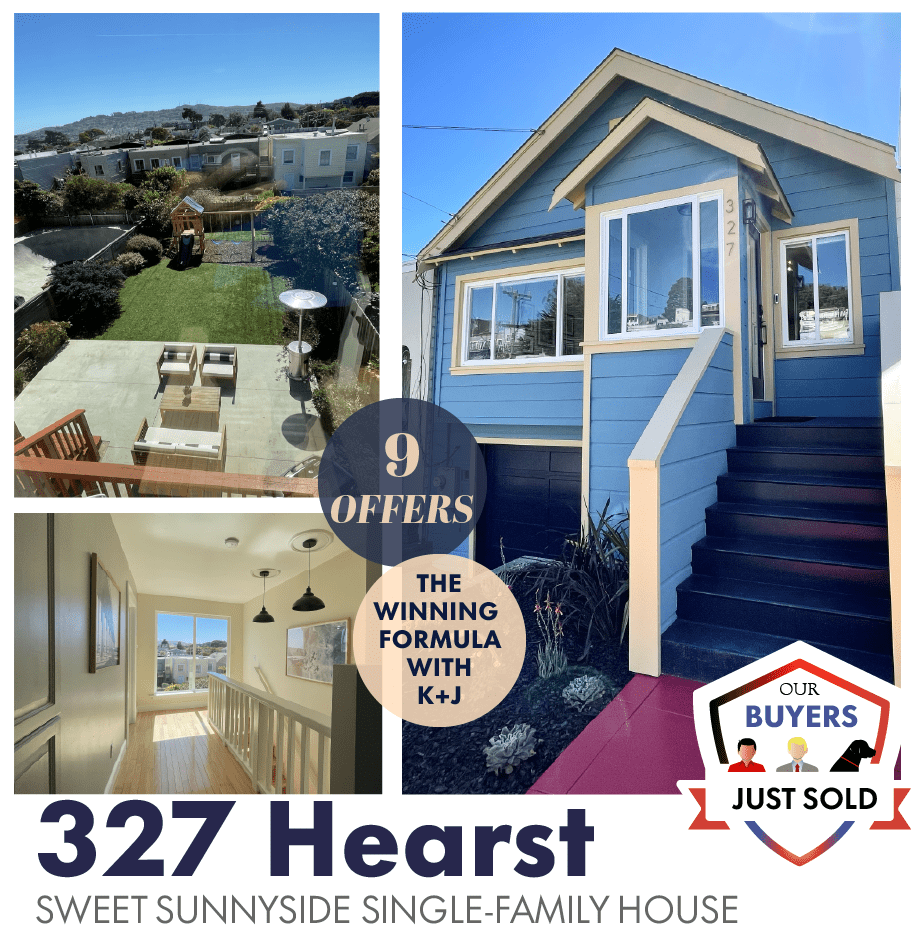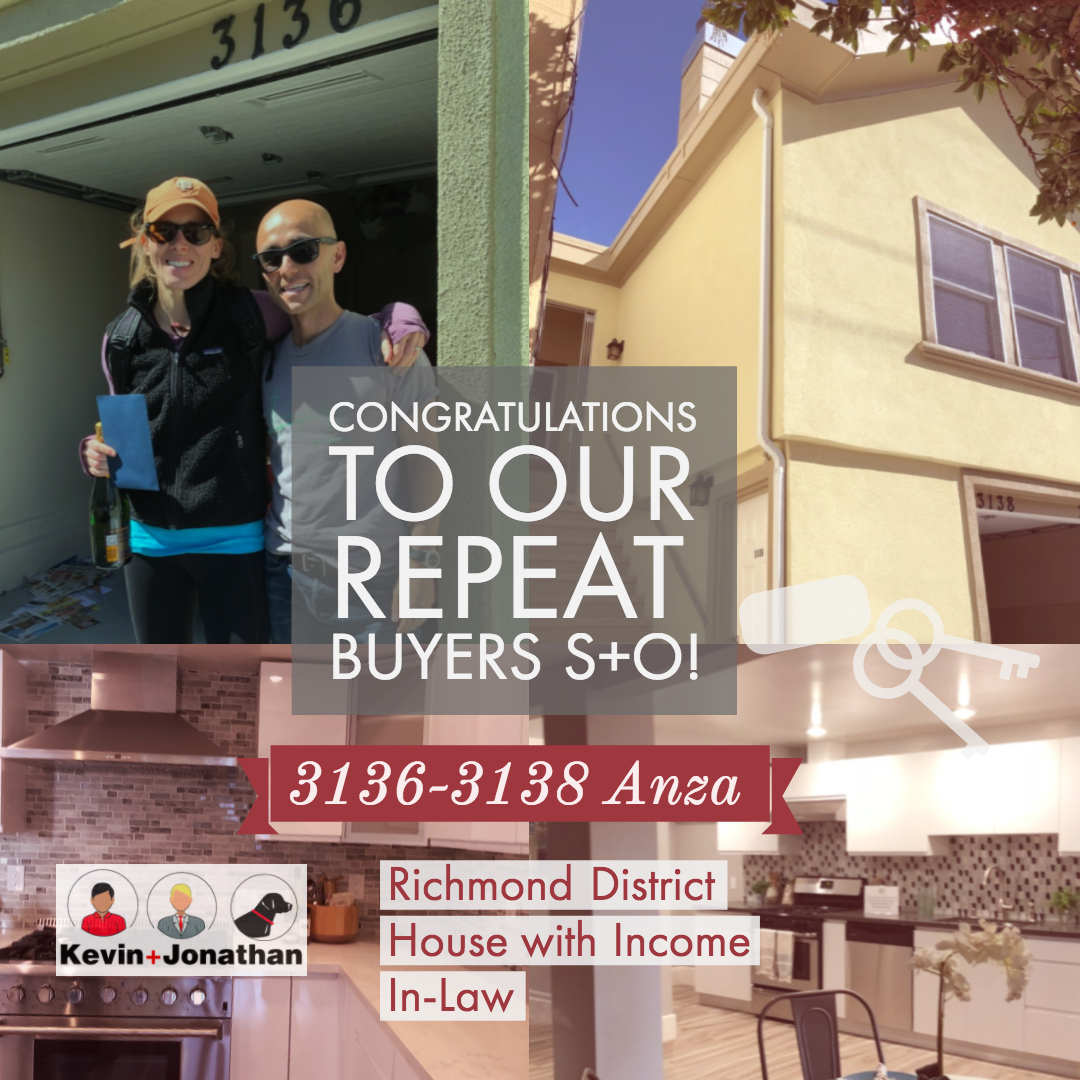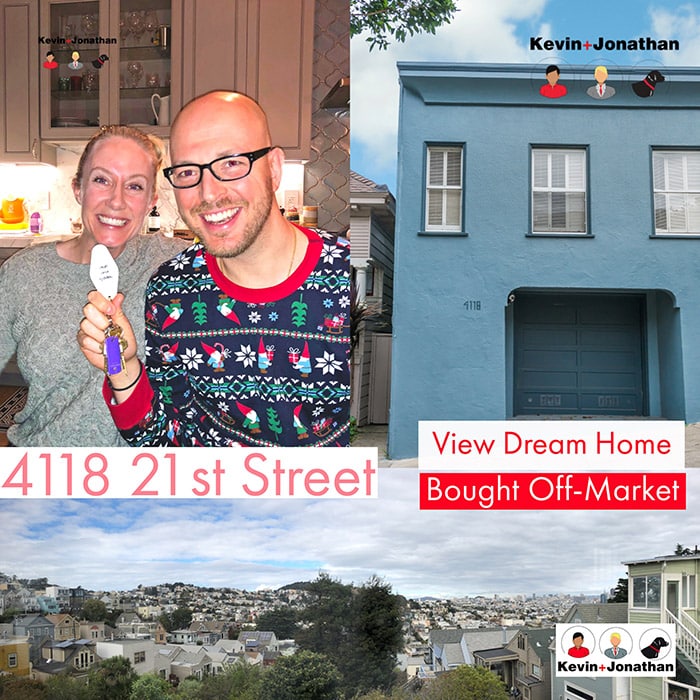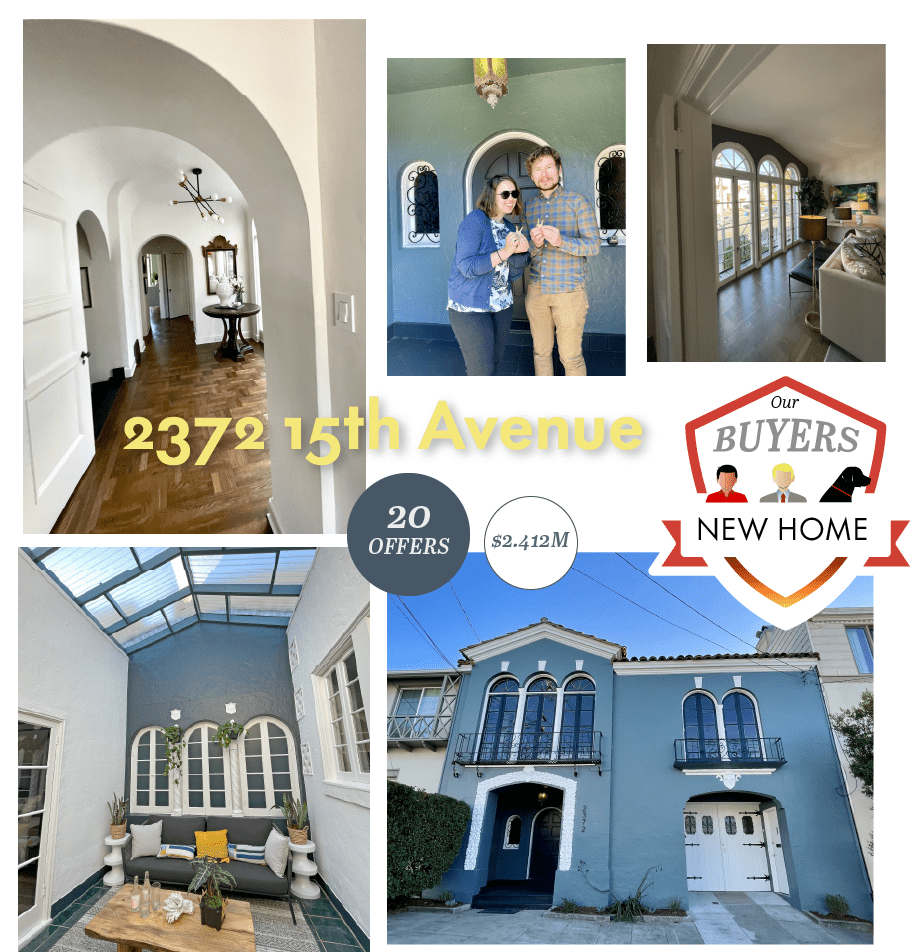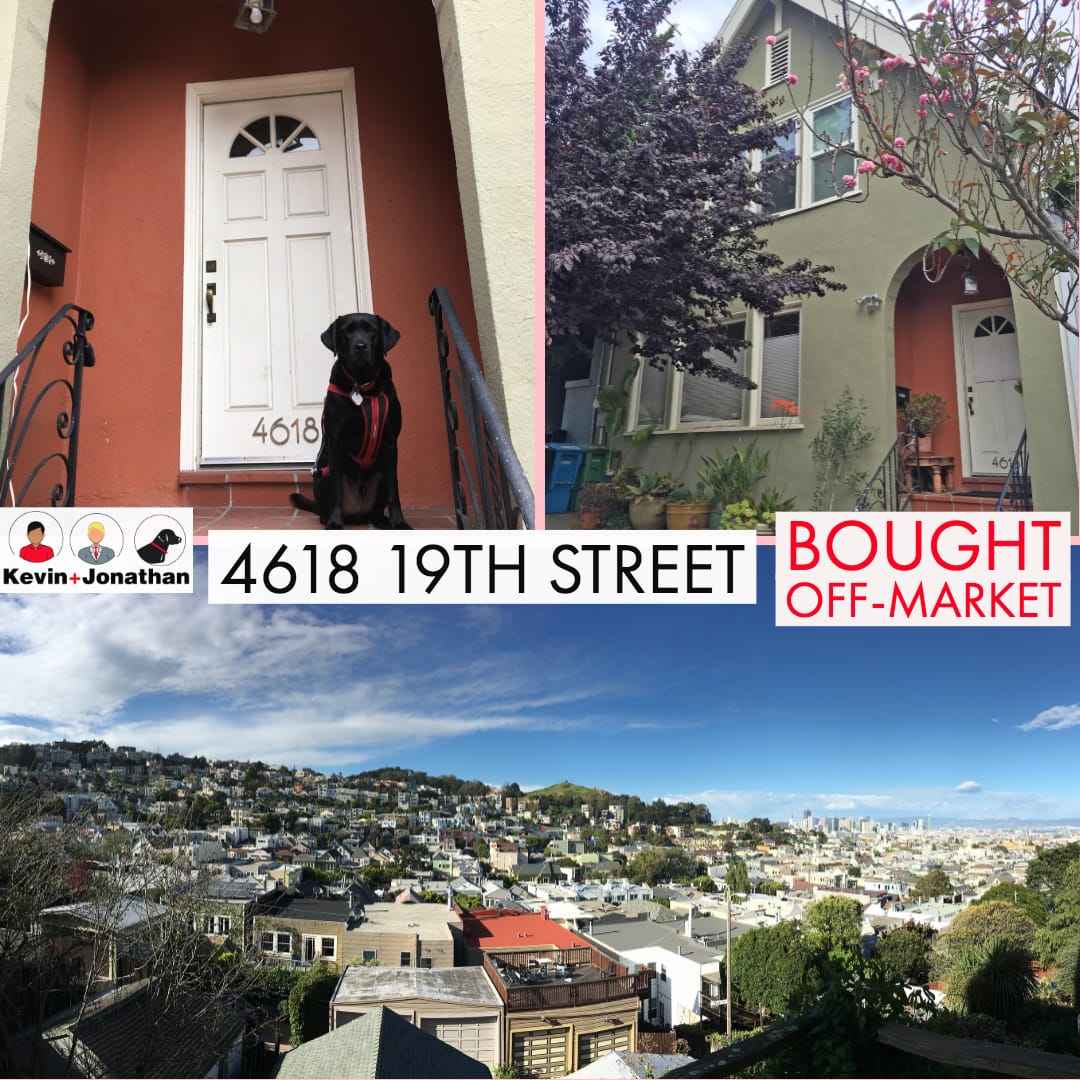 Popular Destinations on Kevin
+

Jonathan.com (Buyers)

Our metrics tell us that these are among the most requested pages on our site that aren't related to a specific property listing we've had or to any Raffi-related pages, which would understandably have appeal. But after you look at these pages, you may have a better idea why they are sought out and why folks seek Kevin+Jonathan out to help them with real estate.
About

Our Neighborhoods
One of the few places where beach-front property is unlikely the priciest, a lot can fit in 7 x 7 miles and we bring you on a tour of San Francisco's neighborhoods from a realtor p.o.v.
About

Condos
The most traded and varied property type in San Francisco, we discuss some of the distinguishing features that set them apart from each other. About 2,500-3,000 condos sell every year (although that number hit nearly 4,000 in 2021).
On

Disclosures
Buyer or seller, these documents and information about properties for sale are key; here's our take on what to look for and what should be included.
About

Financing

the Purchase
Not everyone pays for their house in cash just as a 30-year fixed rate mortgage may not be the best loan for everyone. We explore the ins and outs of applying for mortgages in San Francisco and offer tips and strategies.
About Tenancy in Common Units

(TICs)
Not a nervous tick or something you can catch Lyme Disease from, but the bizarre quasi-condominium like property class that emerged in response to limitations placed that keep the number of condominiums artificially low intended to favor tenants. Some may convert into condos, but are they a good investment?
About Buildings

+

Building in SF
What to look for in a San Francisco property where houses can date from the 1880s, 1980s or from 2018 (nice save there, right? You thought we'd have to get to homes from 2080, right?) Plus we also look at if you should consider flipped homes or whether you should flip a home yourself. We will tell you as much as we can and also explain why every old house isn't from 1900 in San Francisco.
Are you paying for someone else's decisions about colors, finishes and the like? Or, do you want to do it yourself? And if so, what does this really entail in the most expensive place to build in the world?
Property
Walk-Through Videos
While technically not part of the site but made by us, the more than 470+ YouTube (1080i HD quality usually) walk-through tours Kevin has made over the many years of doing real estate in the City. While you see a property from his P.O.V. these are a candid, real-world view of these properties that become our homes. So why not see it from every angle?
Invaluable Feedback As You Consider Your Most Valuable Purchase
What's more satisfying than hearing that we have done our job but have also impacted lives positively is knowing that diverse folks comprise our client base. The feedback below comes from an architect, a retired civil servant, young parents, a retired tech innovator and grandparent, a developer and would-be real estate mogul who are young, older, middle-aged and of all backgrounds, races and circumstances — yet they all had something inc common: the results that Kevin and Jonathan were able to deliver successfully.
"Kevin and Jonathan are a fantastic team. I found them via Yelp and, for once, the superlative reviews were accurate."
"Step by step they guided us through the process and advised us on how best to proceed. Most of all their encouragement is probably what kept us in the game that otherwise I thought we could not have won."
"Thank you for bringing decency to an otherwise shoddy industry."
"If I could give more stars I would."
"We had a wonderful experience working with Kevin, Jonathan, and Raffi. We have and will continue to recommend them to anyone who is looking to buy or sell a home in the Bay area. We were first-time buyers and because of their expertise and support, we're able to get our dream first home!"
"They are so positive, energetic and fun, that the whole experience working with them is a joy! "
"Having Kevin and Jonathan as guides through the SF real estate market is a true win. Their expertise and knowledge in navigating housing and neighborhood options, complex processes and paperwork is bar none."
Property Search via the MLS
Use our link to the MLS to find a property on the market
The Latest YouTube Walk-Through Tour
We've done more than 475 of these walk-through video property previews for you. Watch them here.
A Newsletter You Actually Want: In the Know
What do an average of 700 private subscribers know you don't know about San Fransisco's housing market? A lot.
Learn the behind-the-scenes stories of how properties actually sell — were there multiple offers? Why did one offer win against the other? That and our perspective on trends, recent real estate data and exclusive 'coming soon' listings by subscribing now.
"I love the style of your newsletter! It is so informative and fun. I love to see what's happening in my neighborhood too."
What
Smarter Selling

Means to Kevin+Jonathan and their Seller Clients

When you hire Kevin+Jonathan, you get to work with us directly — two co-equal, top-producing agents who are the ones actually doing the work (and not some junior 'team member').

Our business has grown by leaps and bounds every year we've started doing real estate and continues to grow stronger through pandemic, market cycle and more.

Our listings are prepared like no others with attention paid to details, context and attracting the best possible buyers. We do this with a variety of tools, not the least of which is making the overall property experience memorable with having Mr. Raffi featured in our stunning photography, engaging property videos, and vital 3-D/virtual tours. Combine excellent design, preparation with bespoke signage and mastery of marketing channels (in-person and online) and you can see why we regularly set record sale prices for our clients.
Ready to Meet A Changing Market
Having learned to do real estate during the lean years following the Great Recession, we are better positioned to help our clients navigate these treacherous times with enthusiasm, perspective and empathy that will lead to the best outcomes possible.
"Nobody in the business works harder than you guys."
"From the beginning stages of brainstorming ideas, to the execution and final sale, Kevin and Jonathan were with us every step of the way. They knew exactly what needed to be done and who to talk to, whether it be design, painting, hiring contractors or staging. They had a wealth of resources, all extremely skilled and competitively priced."
"We were floored at the result you got us. We had an idea but this is something else. Where do I sign?"
"You guys are just first-class agents, which made the difference. I knew we could trust you and your disclosures were so thorough and right-on."
"You guys always prepare and present your listings so well it's not fair to other agents. Your clients are so lucky to have you because you so do so much for them."
"I must say that your entire property from stem to stern, showed Spectacular! Everything was extremely well balanced — the pictures, art work, mirrors, window treatments, lighting fixtures, interior & exterior paint jobs, back yard, and the total ambiance that the two of you created in your presence with your cordiality & friendly personalities, made this one of the best open house presentations that I have ever experienced in 40 years as a Realtor!"
"Kevin brought his natural talent for home improvement to modernize the unit and emphasize its unique features (within our budget!). We were also impressed with the staging, photos, and other marketing materials they prepared for the sale. Even hit with some turbulent roadblocks (stay-at-home order and market disruptions), the duo stayed on top of events and adjusted their workflow as needed. They updated us regularly on any interested buyer and market updates, and there were responsive with our questions or concerns (even outside business hours). In the end, Kevin and Jonathan helped us reach a great offer despite the unprecedented global circumstances."
Live Sales Data: Median Sale Price
Live Sales Data: Days on Market
Live Sales Data: Active Inventory
THE FULL SPREAD
Success
Pinpointed
While it may be hard to pinpoint where success originates in a place like San Francisco, it is easier to pin point where our clients have been successful as these places tend to have addresses. Take a look at where our clients have succeeded in our years of practice.
What Will Your Story Look Like?
You won't get there without contacting Kevin+Jonathan, so why wait any longer? We are committed to getting you the right outcome at the right time.
Recently Posted on
KevinandJonathan.com
Keep visiting the site to see what's new from Kevin+Jonathan (and Raffi)
SOLD: 2621 Bryant Street, San Francisco Mission District 2-Unit Fixer Exclusively Listed with Kevin Ho and Jonathan McNarry, Vanguard Properties
2621 Bryant Street, San Francisco, as listed with Kevin Ho and Jonathan McNarry, top real estate agents with Vanguard Properties sold for $1,500,000 in October 2023 with multiple offers after 12 days on the market. Captivating, sunny Victorian 2-unit gem fixer with timeless grace brimming with potential delivered vacant with yard, full, seismically upgraded full garage in San Francisco's South Mission Historic District with 10'8" tall ceilings, large, secluded and warm yard and optimal location near 24th Street near 101/280, SF Zuckerberg General Hospital and Calle 24. www.2621-Bryant.com SFAR MLS No. 423900390