Starting the Financing Process
While there's more to come for sure, we wanted to give you the first steps in tacking the home mortgage application process which will most likely be the most annoying part of the entire home buying process.
HUNT+GATHER
A lender will only speak in generalities until they see your paperwork as they need documentation, documentation and more documentaion. So you should start by gathering these materials and you should keep the originals and PDF them as you'll have to send these materials in at least a few times.
If you have any questions about documents or special circumstances it's best to CALL your lender rep versus emailing them.
Last 2 years of W–2s &1040s for self–employed and/or tax returns (personal & business returns
FILED (e.g., 1120, Sched. K–1) Last 2 pay stubs & employer verification/ability to do so easily; year-end pay statements, 2 years
Last 2 months bank statements (checking, savings, IRA, Money Market, etc)
Credit report fee (banks pull their own), you could provide your own to avoid multiple inquiries but they'll eventually get their own
Photo I.D. (Driver's License, Passport, Green Card, etc.) (VA letter/certification)
Landlord contact information 12 months proof of rent payments; i.e., canceled checks, statements, etc.
If you're getting RSUs, vesting schedule showing award amounts and payouts
Gift Letter from relatives/investors; don't forget they can 'loan' you money through forgivable loans
All cash? Funds verification/bank statement
Changing jobs? Offer letter from new employer (potentially, 1 pay stub from pay cycle of new employer)
For current homeowners: current mortgage statement/sales contract
Various HUD & lender application materials
Whatever underwriting requests Explanatory letter for any special cases or situations
LENDER HERE, LENDER THERE, WHICH ONE?
There's much more than mortgage rate when it comes to getting a mortgage. While it might not seem like it, you are still ultimately a consumer who chooses where to take your business. In evaluating who you want to do your loan, here are some of the fine-print details that can set one loan apart from another:
Origination points (i.e., lender fees to even do the loan)

Post-close reserve requirements, if any (i.e., cash on deposit even after you close escrow)

Early repayment penalties, if any (that make refinancing or early sales less advantageous)

Number of appraisals required for your purchase, even if it's not a contingency (if each appraisal costs close to $1,000 . . .)

Escrow duration, as in how long it will take for them to close the purchase from when the offer is accepted to when we have keys

Reputation and ethics

How vigorous their underwriting is and how forgiving they are

Down payment requirements (10, 15, 20, 25, 30, 40 percent?)

How often credit is pulled (and how long a credit report lasts)

If a lender is willing to have a second mortgage with their first mortgage
Yes, San Francisco and the Bay Area are expensive places to buy property. Good thing that there are lots of ways to buy a home. While cash is king, all-cash offers aren't always the offers that win. We will explore some of the potential options for financing your purchase later one, but here is the documentation that most lenders will want to review. Remember your circumstances will be different so be aware of that.
What Questions Can We Answer?
There's a lot to digest here we know. Feel free to ping us if you have someting you'd like to ask us.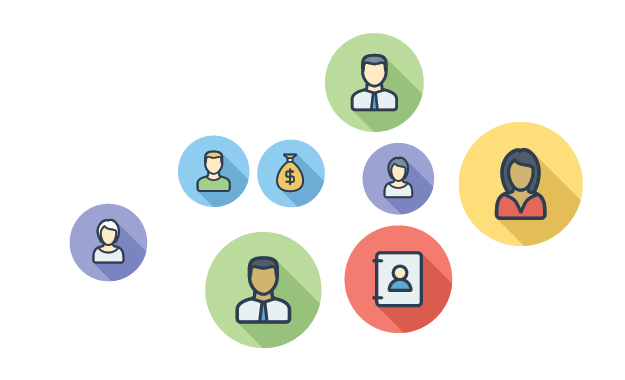 FOLKS WHO CAN HELP
We've worked with a lot of folks who have helped our clients get their homes. Reach out to them to see if they'd be a match for you.
What Else?
See more on the topic.
Paying for it All: San Francisco Financed Purchases + Mortgages Considered By Kevin and Jonathan
Kevin Ho and Jonathan McNarry of Vanguard Properties, San Francisco, consider some of the financing products they and their clients have encountered when buying and selling property in San Francisco over the past few years including fixed mortgages, adjustable ones and exotic ones — each suited for a given property and offering situation.
Yes, It's possible to buy for less than 20 percent down
Think a 20% down payment is the only way to buy property in San Francisco? Think Again. There are many mortgage programs out there that allow you to get into a home now while rates are low and appreciation potential remains strong in San Francisco. Advice from Kevin Ho and Jonathan McNarry, Vanguard Properties
General Information Only.
Remember that the advice above is just for information only and that your situation, circumstances are unique to you and that you should consult a financial professional before proceeding with any application for credit. Things in the financial sector can and do change with little or no notice, so keep current. Also, referrals above are to lending professionals we've worked with previously but that we receive no consideration, rebate or otherwise from the folks listed above. You must make the right choice for you exercising your own judgment and assessment.
HELLO.
Hi, we're Kevin Ho and Jonathan McNarry of Vanguard Properties in San Francisco, California. We're partners in life and in business. Together with our big black Labrador retriever, Raffi, we are top producing Realtors in San Francisco's competitive and valuable residential real estate market.
We truly love what we do and are passionately committed to our clients, their needs and advancing their interests. We represent both buyers and sellers with many repeat clients but we are always expanding our client base. Our belief is that by working with you you will make better informed decisions in this most important of areas of life.
We invite you to contact us to learn more and to start your success story now.
SOME STUFF TO KNOW.
To that extent possible, the information here is copyright protected. But other information such as links, articles and the like are only reproduced here for market education purposes. Remember to research all matters discussed here to your own satisfaction.
Terms & Conditions
Real estate is always changing and evolving. It's complex and can be as fickle as it is surprising. And while the information and knowledge on this site is considered to be accurate and correct, it cannot be warranted. Market conditions in San Francisco, California, and the world can change with a tweet or a sneeze and is beyond anyone's control.
In San Francisco, things like local, state and federal tax regulations can change with big implications. Other things like rent control rules, eviction control, lending practices and standards, building and zoning regulations are just a few of the other things that can change with little or no notice. All of these things and other intangible factors can and will impact market values and performance.
Kevin is a licensed California attorney but focuses on real estate about 99.9 percent of the time. It's important to note that while you can't take the attorney out of him he will not be acting as your attorney here. This speaks to the larger point that you should also seek out qualified folks who work in their respective sectors if you have further questions.
Privacy Cookies. Mmm. Cookies.
We've been told that our website may be using cookies — the electronic ones — not the ones that Cookie Monster loves. These cookies, tracking pixels and related technologies are small data files that emanate from our server or platform and are stored on your device or browser.
Our site uses cookies developed by third parties for a variety of purposes with the most important ones to us being focused on supporting our abilities to support our clients — current and future — as they look for San Francisco real estate services.
Also, cookies may also be used to track how you use our site, which, of course, may give rise to seeing related advertisements on other websites you visit. To comply with the California Consumer Privacy Act, we have deployed various measures you may see on this site. If you have a question or concern, feel free to contact us at [email protected]. We want you to be aware that your personal information stays private with us with SSL standards here among other protocols we employ.
© 2011-2020, Kevin Ho, Jonathan McNarry, RTI, Inc.
All rights reserved.

Kevin K. Ho, DRE 01875957/SBN 233408
Jonathan B. McNarry, DRE 01747295
Vanguard Properties
2501 Mission Street, San Francisco, CA 94110
555 Castro Street, San Francisco, CA 94114